3 Things To Consider Before You Replace Your Ac Unit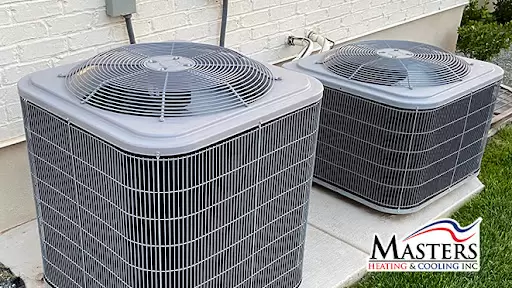 As the Indiana summer heat sets in over the Fort Wayne, Decatur, Angola and Indianapolis areas, having a reliable and efficient air conditioning unit becomes essential for a comfortable living environment. If your current AC unit is showing signs of age or inefficiency, you might be contemplating a replacement. However, before rushing into a decision, it's crucial to consider a few factors to ensure you make the right choice for an AC repair or new installation. 
Masters Heating & Cooling Offers The Following Three Things To Consider Before Replacing Your Ac Unit:
Energy Efficiency : One of the most important factors to consider when replacing your AC unit is its energy efficiency. Newer models often come with advanced features and technologies that can significantly reduce energy consumption and lower your utility bills. The primary consideration is to investigate units with high Seasonal Energy Efficiency Ratio (SEER) ratings; the higher the rating the better the energy efficiency. Although a more energy-efficient unit may have a higher upfront cost, it can often save substantial money in the long run.
Size and Capacity : Choosing the right size and capacity for your new AC unit is vital to get the best results for your indoor environment. An undersized unit will have difficulty cooling your space efficiently, leading to increased energy consumption and potential wear and tear. Conversely, a unit that's oversized will short-cycle, or turn off and on prematurely, resulting in temperature imbalances and excess humidity. Consulting with the professionals at Masters Heating & Cooling will help you determine the right size and capacity depending on your specific needs and the size of your living space.
Overall System Evaluation : Before replacing your AC unit, it's important to assess the overall condition of your HVAC system. Consider the age and condition of other components, such as the ductwork and thermostat. If your ductwork is outdated or damaged, replacing the AC unit alone might not deliver the desired results. Upgrading the entire system might be a more cost-effective solution in the long term. Additionally, ensure your thermostat is compatible with the new unit and offers programmable features for enhanced energy savings. One of Masters' trained Comfort Specialists will assess your current situation to provide options from which you can choose that suits your needs and budget. 
The bottom line is, replacing your AC unit requires careful consideration to ensure you make an informed decision. Energy efficiency, size and capacity, and overall system evaluation are essential factors to weigh before making a purchase. Don't rush the decision—consult with the professionals at Masters Heating & Cooling to gather the information required to make the choice that suits your needs best. 
Stay cool with Masters Heating & Cooling—Going the distance for you since 1980!
Why Choose Masters Heating & Cooling?
Northeast Indiana's HVAC & Plumbing Experts
Licensed, insured & NATE-certified technicians
Carrier Customer Specialist with experience servicing all brands
Free estimates on replacement quotes
Upfront pricing & financing options
Background-checked technicians
Military, veteran & senior discounts
Serving Fort Wayne, Decatur, Angola, Greenwood & Indianapolis